When you click on MARKETPLACE, you will be taken to our Retail Real Estate Marketplace.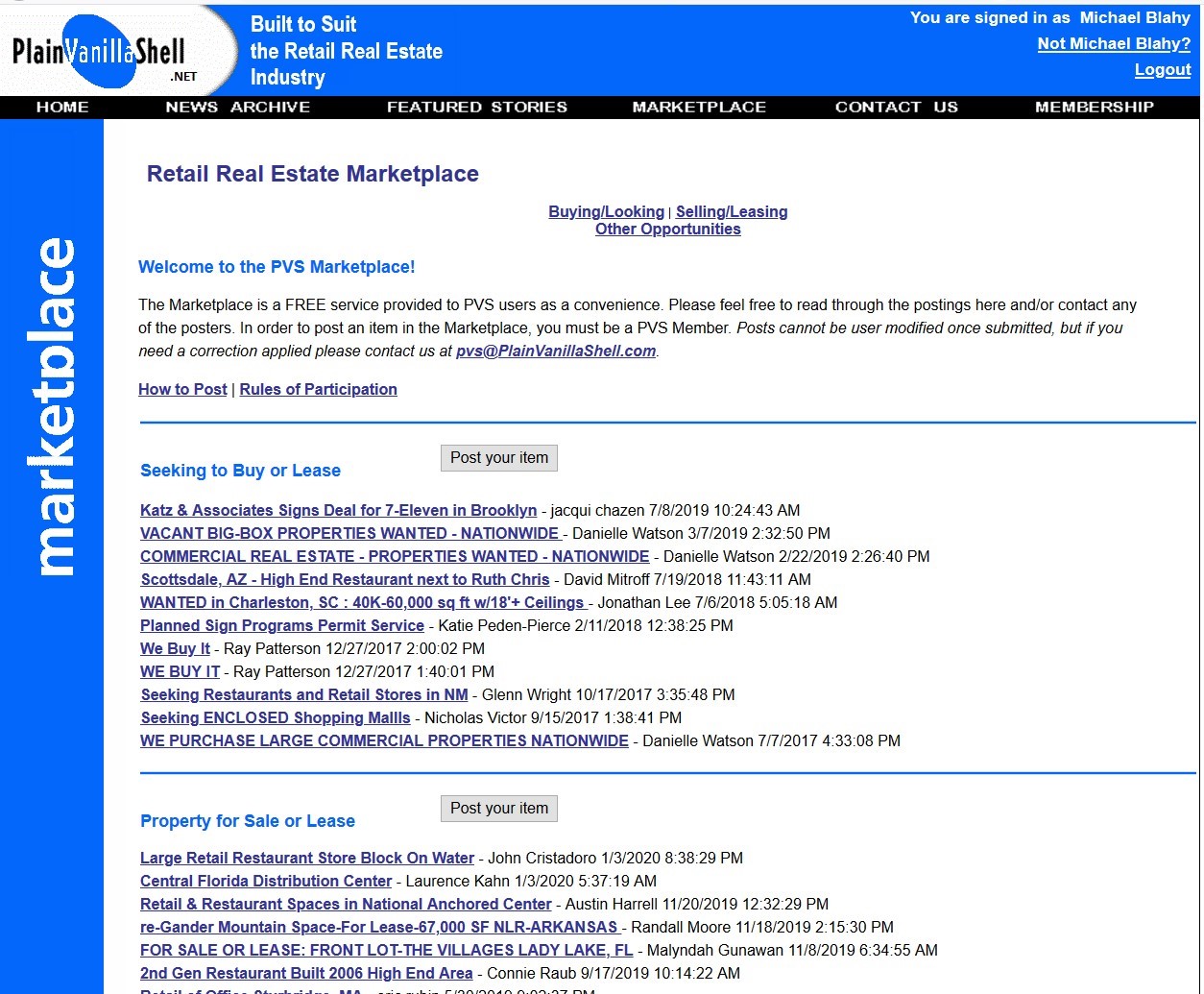 This area allows for our members to post items like available space or opportunities for all our visitors to see. Guest users can see the Marketplace, but only PlainVanillaShell Members may post items.
The Marketplace has sections for: Seeking to Buy or Lease, Property for Sale or Lease, and Other Opportunities. These postings are put here by our members, but PlainVanillaShell takes no responsibility for their accuracy. For more information on the marketplace and its use, visit the Marketplace and click on the link to Rules of Participation.
More importantly, only PlainVanillaShell Members have access to our Research Center. Continue the tour to learn more about this one-of-a-kind resource...